Facebook Live: Tips for a better broadcast.

Posted by Visceral Concepts on Tuesday, April 4, 2017
Facebook Live is one of the greatest ways to get face-to-face with the site's over 1.7 billion (with a "B") monthly active users. It's a chance to get to know them and let them get to know you.
But how do you get the most out of it? And why?
The why is simple. When you spend time building great relationships with your client base, they are far more likely to become loyal, long-term customers who spread the word about how great your company is. That's what you want, right?
Where Did Facebook Live Come From?
Facebook Live is Facebook's response to the instantly popular Periscope. Twitter decided a live video feed with an instant search feature would make a good platform. They released Periscope, which saw instant success. Seeing how a similar product could fit into their product line, Facebook responded rapidly. Within a few short months, Facebook users could "go live" with their friends. However, this option was unavailable to business pages.
With a clear demand in existence, Facebook didn't take long to fill the need, and one of it's most effective connection tools for business was born. Pages could now "go live", creating an opportunity for those company/client connections to grow.
Make It Good
The key to strong connections with your customer base through Facebook Live is to focus on the basics. Here are 5 tips to help you master a successful Facebook Live broadcast!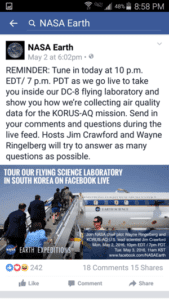 1. Promote – One of the most important things you can do to have a successful Facebook Live broadcast is to let people know that you plan to have one. It seems so simple and silly, but if you don't tell people, they won't be ready for it.
Because interaction is what makes Facebook Live different from standard video, you'd have the most benefit if you actually had people attend.
2. Prepare – Look, if you've ever spoken in public before, you know not to do it if you're not ready. So why on earth would you tackle something with more technical requirements unrehearsed?
Set up your location in advance. Make sure you have a good internet connection, plenty of light, and a situation that will allow your voice to be heard with ease.
Be prepared in advance to deal with the live commenting. Respond to users by name when you answer their comments, thank everyone for being a part of the broadcast, and don't be afraid to block users when you have to (just click the commenter's picture and hit "block").
Record a test video by setting your broadcast's privacy visibility to "Only Me". You'll have to practice from your personal account for this part, but using your Facebook Live from a page is equally easy.
3. Smile – Look, people are watching you speak (hopefully) directly into the camera. Make sure you're smiling, showing gratitude, and acknowledging your viewers. Give your viewers a reason to like you.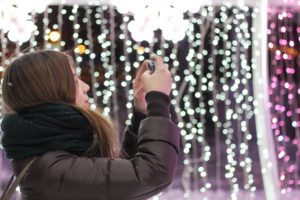 While you're at it, why not introduce yourself and what you're going to talk about? Set up your viewers with an expectation for the broadcast. It's much easier to volunteer to watch a video when you know the plot.
And always end with a strong call to action. Let them know when to expect you next, what to expect, and what you want them to do with this video. It doesn't hurt to point them to reference information, either.
4. Optimize – Nobody is sure what the future of Facebook Live's archived videos holds. However, any prudent content creator knows that everything needs to be ready for search engines to find.
Add a comment after the broadcast that thanks your viewers and links them to the next step you want them to take. Edit the video metadata and title (from your desktop, most likely), and if it makes sense, add a different video thumbnail. The more you can do to improve "after broadcast" views, the more you benefit.
5. Analyze – Every good marketer pays attention to the numbers. Every time you produce content, you need to analyze how much attention it got, and whether that attention lead to anything beneficial.
Facebook provides all the analytic tools, including how many viewers you had, how long they watched for, and how many people engaged with it. Use that data to make adjustments to future broadcasts to see what you need to do to grow those numbers.
Facebook Live Can Be Your Best Friend
You have seen the way live video is permeating social media. Unless you're completely oblivious, you realize that most networks are going all in on live feeds. It's time you did the same. Starting with Facebook's huge audience base is the first logical step. Put it to use and reach more people, more effectively.
Was this post helpful?
Let us know if you liked the post. That's the only way we can improve.